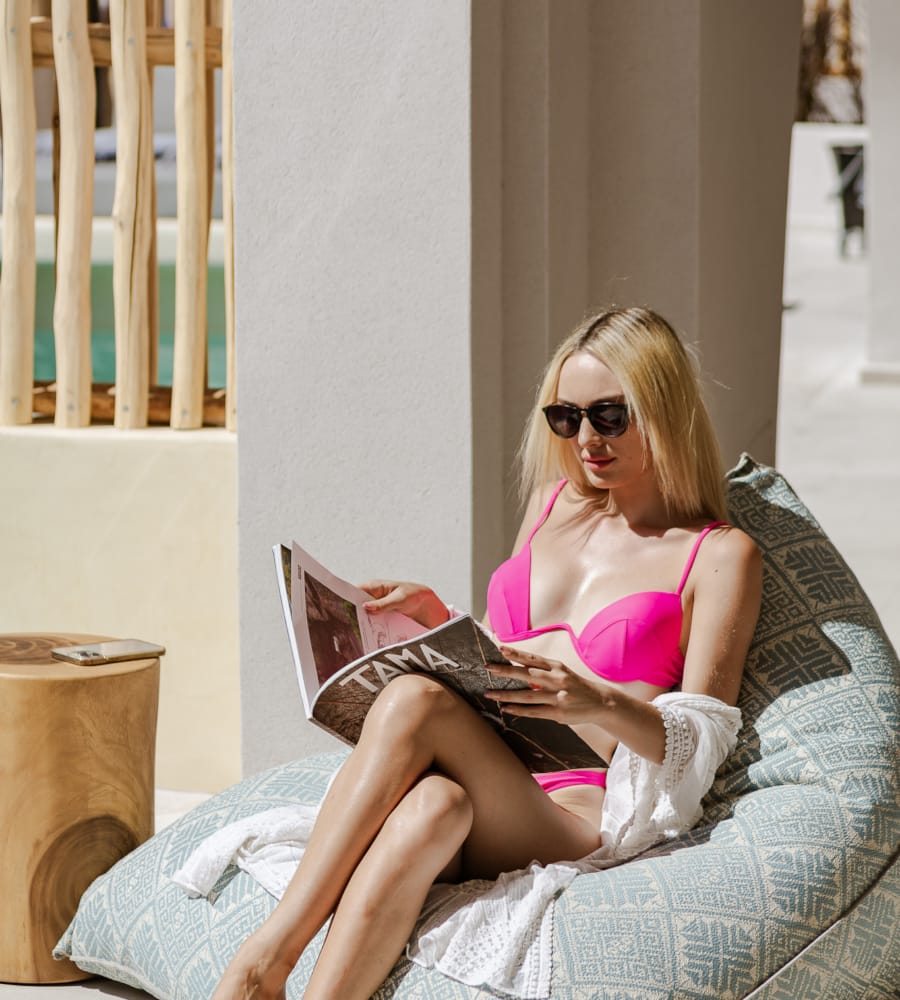 Luxurious sea view suites with private pools / outdoor jacuzzis
A sophisticated accommodation experience
Cosiness, harmony and an intense feeling of relaxation. Upon entering one of the 6 newly built suites (40-50 sq.m, for 3-4 people) of Opalia Suites, these intense emotions overwhelm every visitor.
Meticulously decorated, with natural materials such as chestnut wood, a soft tonal colour palette and atmospheric lighting that highlights the space's inspired architectural and decorative elements, Opalia's suites invest in understated luxury and boho-chic aesthetics to compose a unique - at the same time modern and timeless - Cycladic accommodation experience.
Start your day with a rejuvenating dip in your suite's (9-20sq.m.) private pool or outdoor jacuzzi overlooking the mesmerizing Aegean blue before deciding whether to go swimming, diving, or indulge in a variety of water sports at the rightfully popular Perissa beach, with the characteristic volcanic black sand, which is only 30m away. Alternatively, if you prefer, you can spend the rest of your day unwinding on the comfortable sunbeds of your terrace or balcony.